Club members who managed to get along to the "consultation meeting" recently held by Granton Central Development will have seen all of the following in glorious technicolour.  For those of you who didn't get along here are a few reports for you to see what it is all about.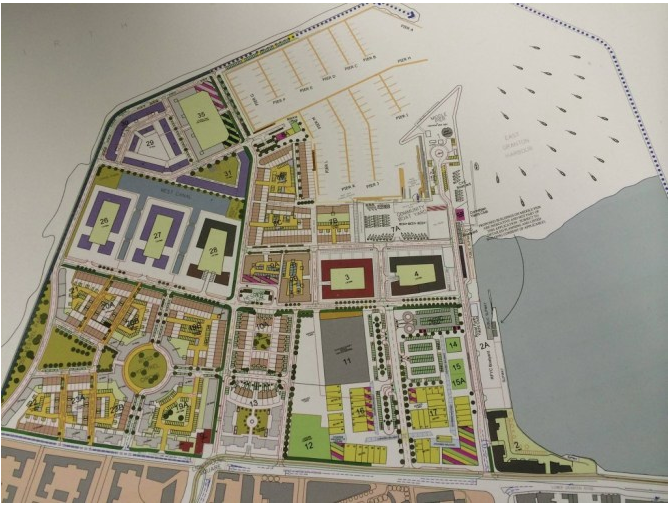 Photo from the Wardie Bay Facebook Page
Whilst we all agree that the area should be developed properly so that it is no longer the eyesore that it currently is, there are a lot of concerns and uncertainties surrounding the proposed developments.
However, in the meanwhile, Greener Leith produced this report:  Greener Leith – 1500-new-homes-124-bedroom-hotel-proposed-granton-harbour
Whilst the Edinburgh Evening News raised some particular concerns:  edinburghnews.scotsman.com/news/1500-homes-hotel-and-shops-plan-for-granton
One of the concerns regarding provision for cyclists has been addressed by the developers by planning a cycle path along the East Breakwater to join up with a cycle path along the West Harbour wall.  It was not clear how the cyclists got from one to the other across the harbour mouth.
Watch this space for future developments in this story.