When the tides were down to 0.1m on chart datum (10 Sept 2014), it was an opportunity to see what had been achieved with the dredging by Shearwater round the pontoons.   Although there is still quite a mud bank at the end of the pontoon, it has been greatly reduced.   This should be cleared when Shearwater comes back to start the work for Forth Ports from the pontoons to the harbour mouth. If the Shearwater work is delayed, RFYC plan to use their silt dredger to clear this bar before the start of the 2015 season.
These are the current photos (low tide 10 Sept – 0.1m above chart datum)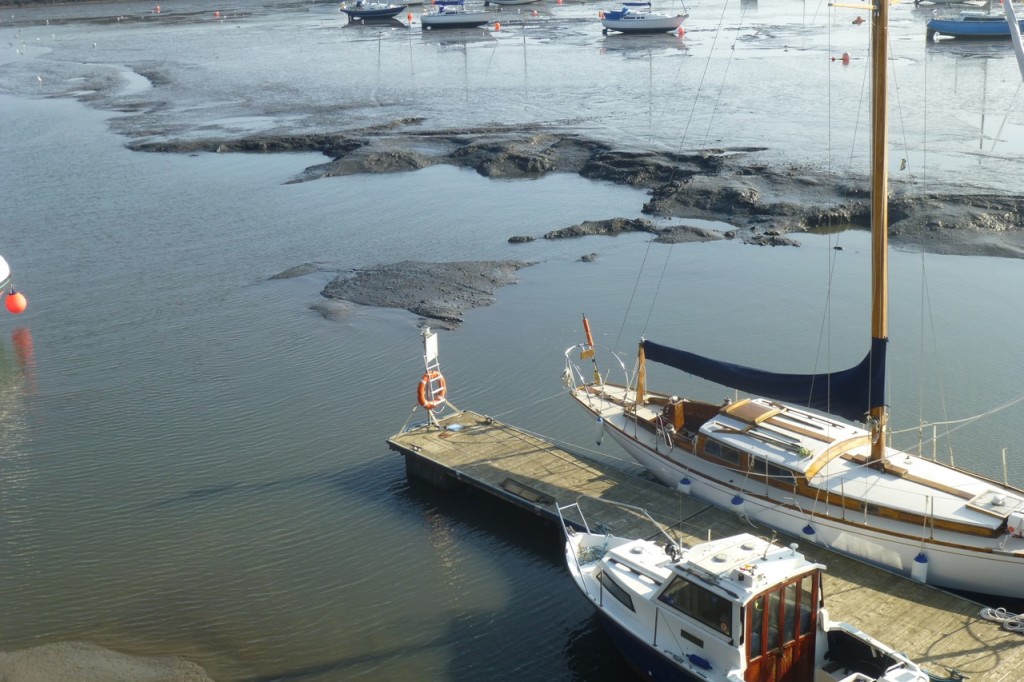 There are also humps of mud up the inside of the pontoon coming out from the quay side:
This can be seen in more detail below, as can a nasty spike from a sunken bollard which is buoyed with a green buoy.
There is also another unknown obstacle which can be seen just below the surface at this very low tide.  Just watch your depth and proceed with caution when going up the inside channel.
It is interesting to note that with this low tide even the pilot boats dry out, which is why Forth Ports are scheduled to dredge from the pontoons to the harbour mouth.