This was the first C in C of the 2019 season. Although the forecast of showers and light variable winds was not particularly encouraging, we set off across the Forth hopeful that the day would be kind to us. As the cruise was over an ebb tide, and we were going to be out for a few hours, we had agreed to meet for lunch at Inchkeith Harbour.
There was a good turnout of 6 boats in the fleet: Tidecatcher, Solveig, Amare, Jeannie, Sonsie and Myrene.
No sooner had we left Granton however when a kind south easterly breeze set in and we had a lovely sail across to Blae Rock, before tacking back in the direction of Inchkeith. The day continued to improve and at lunchtime we found ourselves at anchor in the lee of inchkeith Island in beautiful sunshine.
The conditions were ideal for 'rafting up'. If you are able to do that, it always helps to make it a much more social and enjoyable event.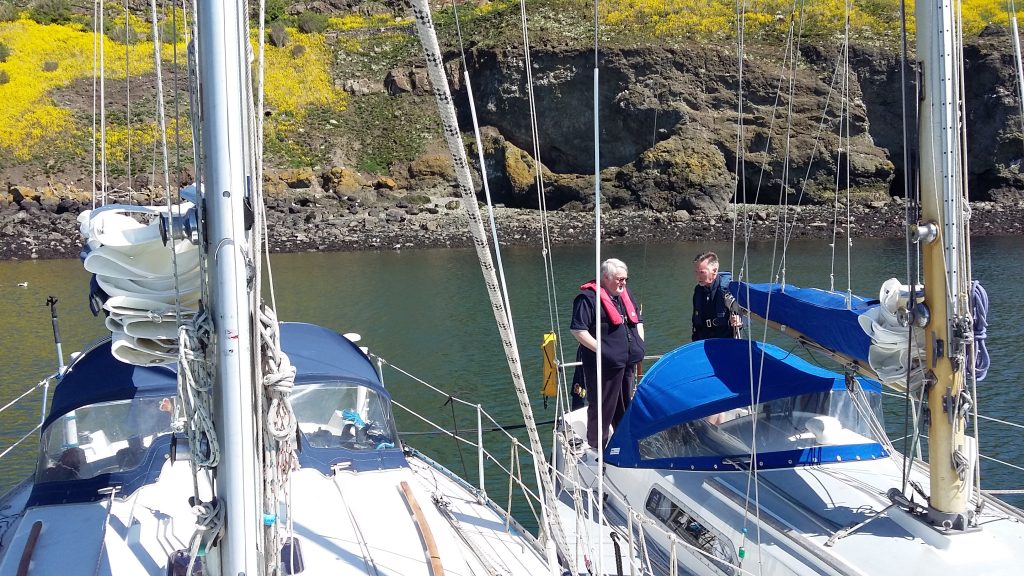 The boatman at Granton returned to duty at 18:00 hrs so, mid-afternoon, the group set off homeward in one's and two's. Tidecatcher and Solveig went via Kinghorn Bay, just to make the most of the day, arriving back at Granton in the early evening.
This was a most enjoyable event and we were lucky to get the 2019 cruising season off to such a good start!
Watch out for further 'Cruise in Company' events throughout the season, and do come and join in.
B Robertson