Here are a selection of members photos.
(Submit photos for inclusion to the usual club email address)
Pemva (Westerly Corsair) sailing near Amble, summer 2016 – Submitted by Ken Dougall
"Here are two pictures of Pemva for the club's website for the page with members yachts. They were taken this summer as we headed on a leg from Amble to Blyth to take part in the Festival of the Sea and visit the Tall Ships. It was part of the Coquet Yacht Club's Cruise in Company." Photos by Glen Hogg.
West coast cruising Spring 2016 – submitted by Hillary Sillitto
Fija under sail – submitted by Brian Ferrier
Peak Flow storms through the harbour at the end of the Coronation Cup 2013
Aberdour Harbour – submitted by Fiona Brown
Winter in Granton Harbour
Smithereen comes out of the water on the West Coast
See Tom Wilson's photos here West Coast lift-out
Edinburgh Regatta Sept 29/30 – Photos Tom Wilson
Cadet Regatta September 2012 – Photos Liz Tulloch
Tom Wilson's Smithereen is on the West Coast
A Corribee took both Ellen MacArthur and Katie Miller round Britain.  Here is RFYC'c own  Swelkie
An unidentified boat – but a good photo
This unknown boat was photographed on the afternoon of 19th June.
Pictures from Cruising in Company June 2, 2012

Pictures from the Friday races of the James Gibb Series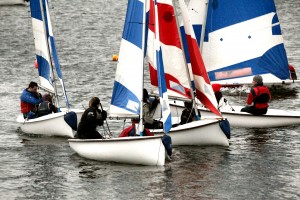 SUSA races February 2012