The harbour was been battered by strong gales on Monday 24 and Tuesday 25 Sept.  Overnight it hit Storm force 10 with winds gusting at 50 knots.  A number of moorings in the East harbour  dragged (Including Simandy and Early Bird),  Carrick's Own, a Yeoman, was wrecked on the southern shore of the East Harbour.   Gonzo came loose as both pennants parted and she drifted down the harbour, narrowly missing the pontoon.  Fortunately her damage appears to be restricted to some scarred (but very expensive) gel-coat.  There are also a few instances of shredded foresails and loose gear.  You may want to check your boat at the earliest opportunity – though volunteers and the harbour staff valiantly did what they could to keep boats as secure as possible.  A more concerted effort took place on Wednesday morning when the winds had abated somewhat and wayward boats were returned to more secure moorings.  By Friday dragged moorings were being re-sited and broken pontoon linkages were being repaired.  Over the next few weeks moorings and pennants will be rigorously checked.
Photos from Tom Wilson and Adrian Shield.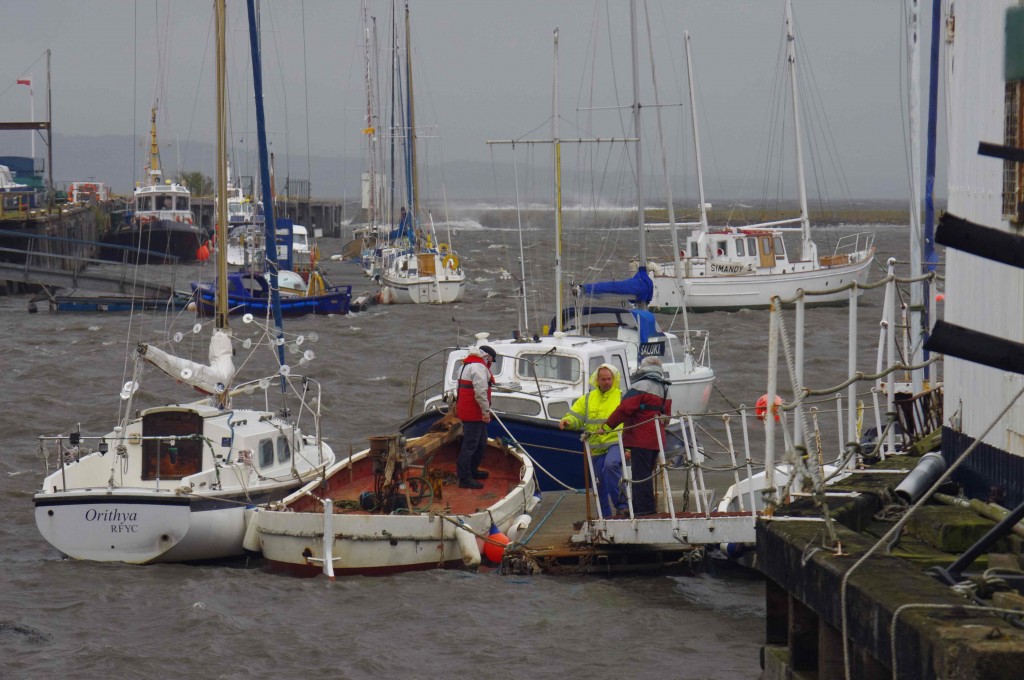 Everything is on the move in the high winds.
Moorings dragged in the East Harbour:
Serious water coming over the harbour wall:
Carrick's Own wrecked on the beach in the East Harbour: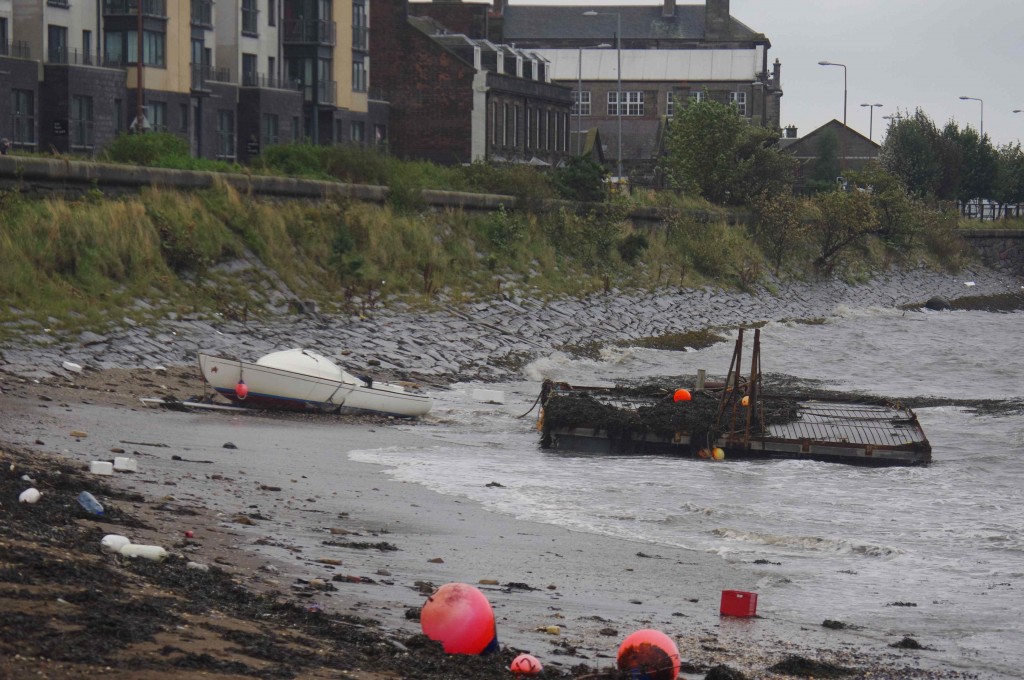 Here you see Gonzo against the wall, and Silkie and Simandy having dragged their moorings to new positions:
Four of the FCYC boats dragged their moorings in the West Harbour and were driven ashore, with considerable damage:
Aros More has survived Atlantic crossings but not this.
Silver Dollar as the tide recedes.
Fortunately the RFYC moorings in the West harbour held.
For a report on the recovery of the FCYC boats see Recovery Post.